On the Hub-net, you can purchase tickets for your desired events with simple and convenient steps.
Step 1.

Select event

Step 2.

verify
your identity

Step 3.

Select
date & time

Step 4.

Choose seats

Step 5.

Select
price levels

Step 6.

Review
your order

Step 7.

Payment

Step 8.

Order Confirmation
※ Except for Step 1, all procedures to buy tickets will be processed on the INTERPARK pop-up window
TIP!
Verify your identity with authentication number
An authentication number will be sent to you once you provide your email account
If you already registered yourself, you can simply login without certification.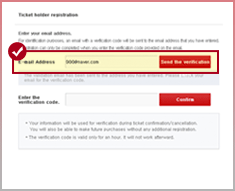 Register the authentication number delivered to your email.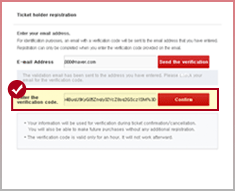 Verify yourself with authentication number :
specify a password and agree the terms and conditions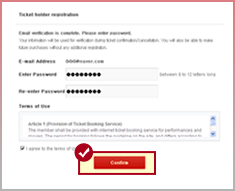 TIP!
Reservation
Select the desired performance date and time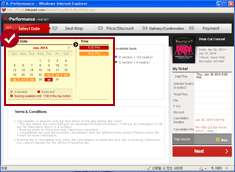 Choose seats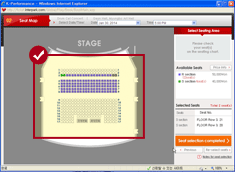 Select the given price levels