The Fusion Guk-ak Musical Fanta-Stick
326
[Card Review] Fanta-Stick

2017-01-17

3,690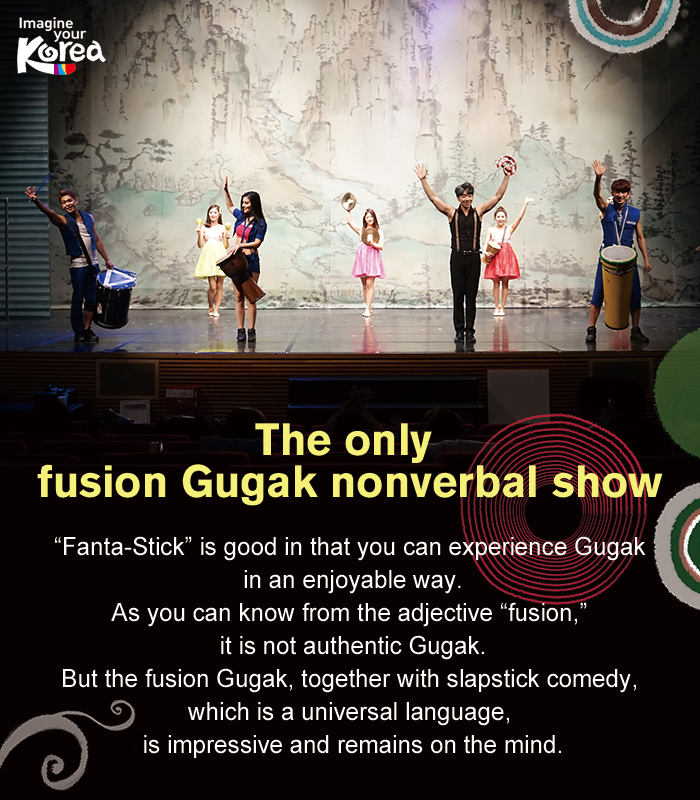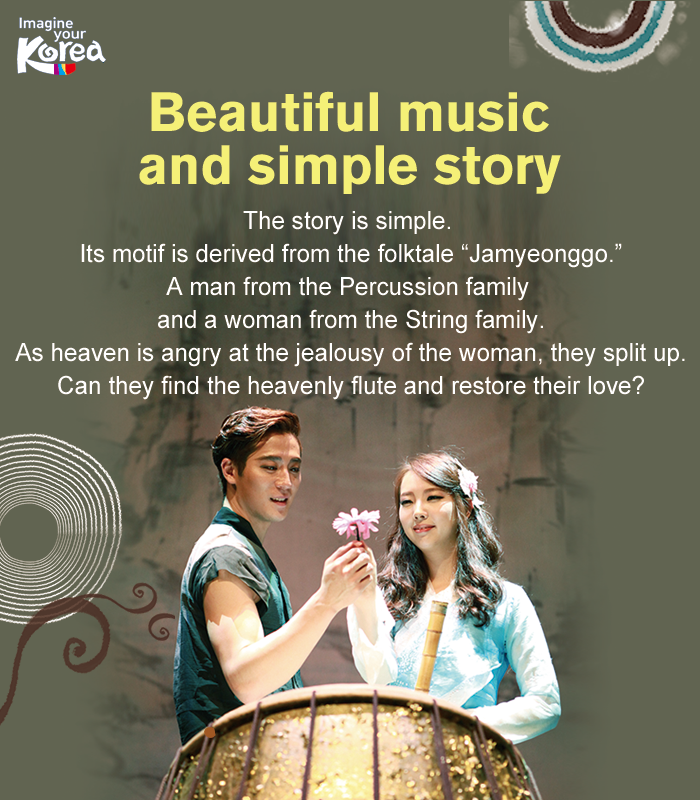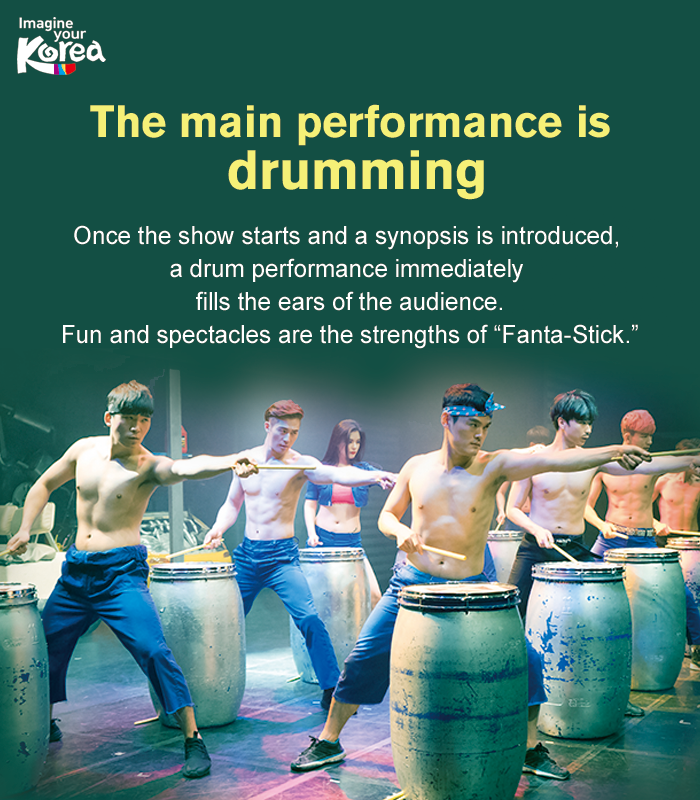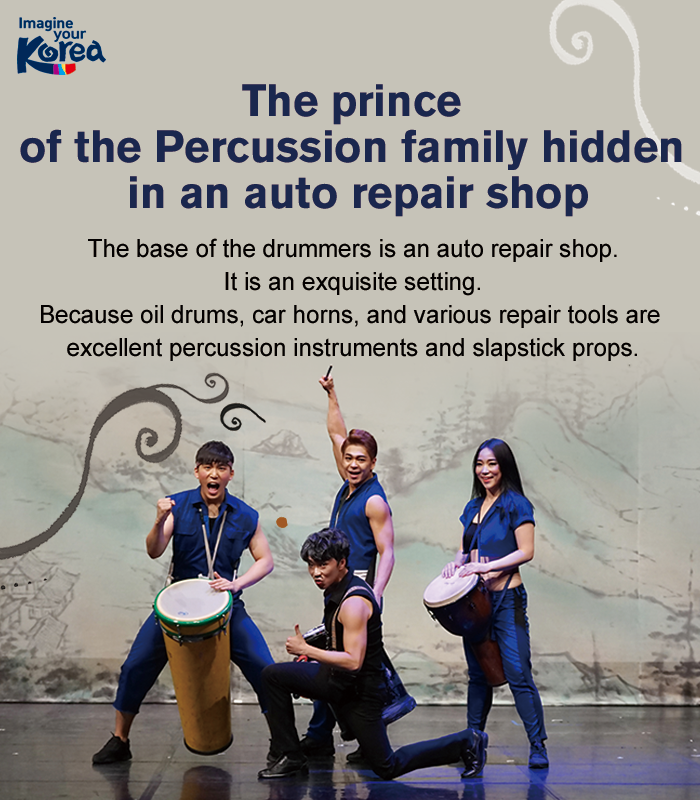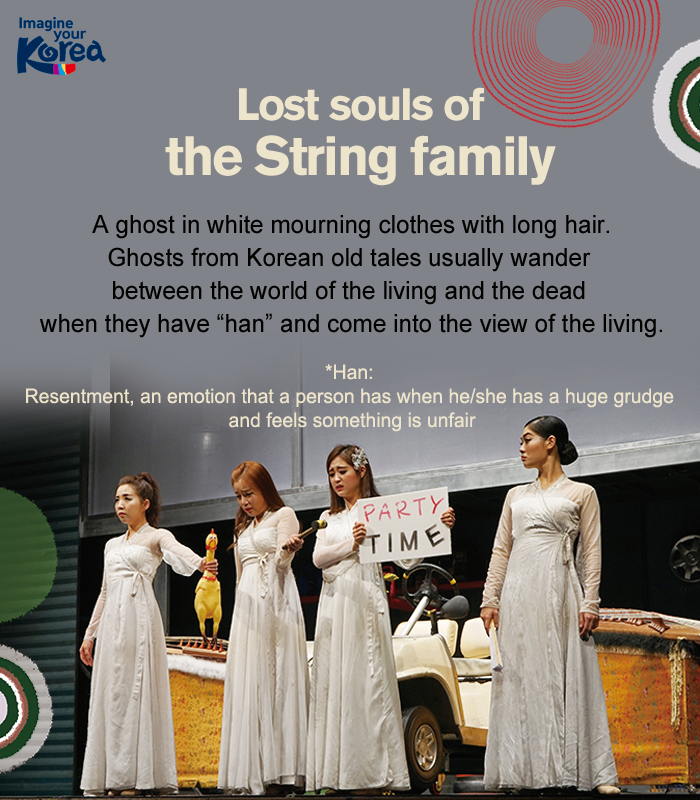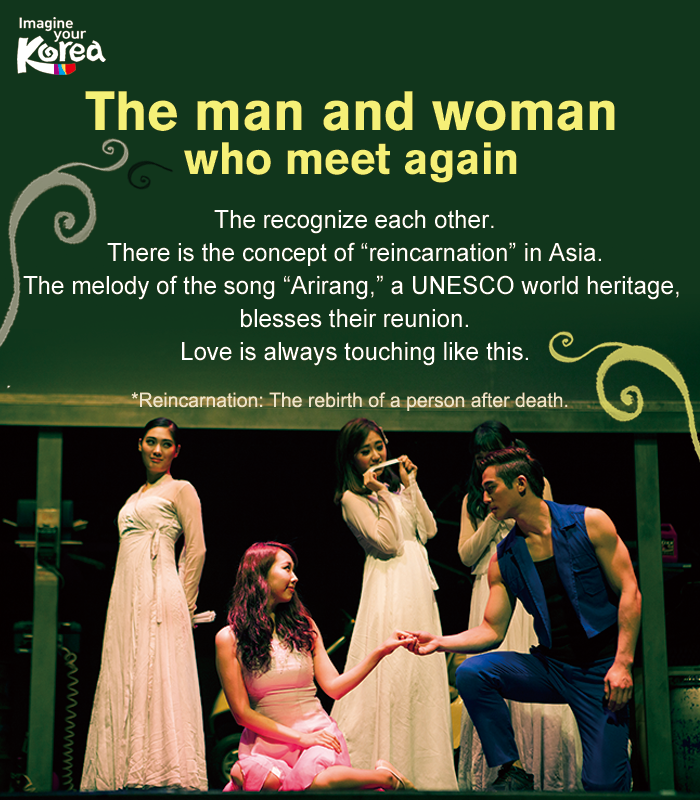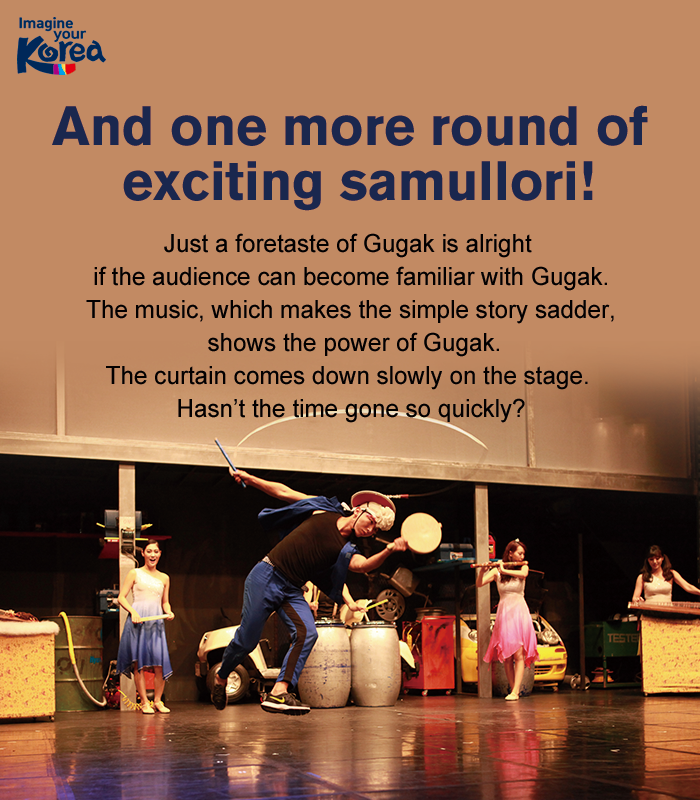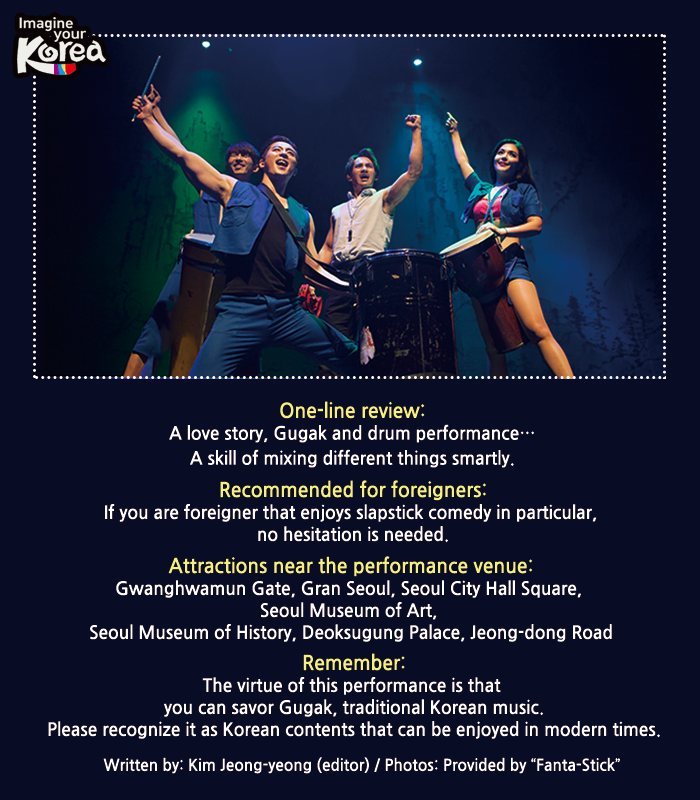 The only fusion Gugak nonverbal show
"Fanta-Stick" is good in that you can experience Gugak in an enjoyable way.
As you can know from the adjective "fusion," it is not authentic Gugak.
But the fusion Gugak, together with slapstick comedy, which is a universal language,
is impressive and remains on the mind.
Beautiful music and simple story
The story is simple. Its motif is derived from the folktale "Jamyeonggo."
A man from the Percussion family and a woman from the String family.
As heaven is angry at the jealousy of the woman, they split up.
Can they find the heavenly flute and restore their love?
The main performance is drumming
Once the show starts and a synopsis is introduced,
a drum performance immediately fills the ears of the audience.
Fun and spectacles are the strengths of "Fanta-Stick."
The prince of the Percussion family hidden in an auto repair shop
The base of the drummers is an auto repair shop.
It is an exquisite setting.
Because oil drums, car horns, and various repair tools are
excellent percussion instruments and slapstick props.
Lost souls of the String family
A ghost in white mourning clothes with long hair.
Ghosts from Korean old tales usually wander between the world of the living and the dead
when they have "han" and come into the view of the living.
*Han: Resentment, an emotion that a person has when he/she has a huge grudge and feels something is unfair
A scene that shows the essence of slapstick
The String family, which finds that the heavenly flute is hiding in an auto repair shop,
performs slapstick comedy and causes laughter with their squabbling
using the fact that they are not visible.
And the show is coming to an end.
The man and woman who meet again
The recognize each other.
There is the concept of "reincarnation" in Asia.
The melody of the song "Arirang," a UNESCO world heritage, blesses their reunion.
Love is always touching like this.
*Reincarnation: The rebirth of a person after death.
And one more round of exciting samullori!
Just a foretaste of Gugak is alright
if the audience can become familiar with Gugak.
The music, which makes the simple story sadder, shows the power of Gugak.
The curtain comes down slowly on the stage. Hasn't the time gone so quickly?
● One-line review:
A love story, Gugak and drum performance…
A skill of mixing different things smartly.
● Recommended for foreigners:
If you are foreigner that enjoys slapstick comedy in particular,
no hesitation is needed.
● Attractions near the performance venue:
Gwanghwamun Gate, Gran Seoul, Seoul City Hall Square, Seoul Museum of Art, Seoul Museum of History, Deoksugung Palace, Jeong-dong Road
● Remember:
The virtue of this performance is that
you can savor Gugak, traditional Korean music.
Please recognize it as Korean contents
that can be enjoyed in modern times.
Written by: Kim Jeong-yeong (editor) / Photos: Provided by "Fanta-Stick"